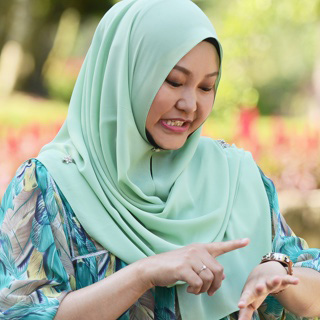 Suryati Pauline
Receptionists

Her story with Nixoderm
Earlier this year, my colleague who knew about my rashes problem recommended me Nixoderm Ointment. When I knew that Nixoderm Ointment can help to treat rashes, I did not hesitate to try it out. That is because the other products that I have tried are not so effective and I definitely need something that is able to relief my rashes for a long run.
Despite the strong smell, I can really see and feel the effectiveness of the Nixoderm Ointment. When I applied Nixoderm Ointment on the rashes, it took about 2-3 days to see the result and eventually the rashes will go away. That is when my friends started to notice the differences in me, not only the improvement in my rashes but also my confidence level!
I love how I can just take Nixoderm Ointment everywhere as the size is very pocket friendly. Whenever I'm going out, I will put one in my bag just in case. Nixoderm Ointment is a truly effective product and I 100% recommend it to those who has rashes problem! It has made my life runs smoother without having to worry about my how I look every day!

Her skin problem
Rashes have always been troubling me as I am allergic to seafood. Whenever I accidentally ate prawn or crab, the rashes will start to appear on my hand, body and even face.
Having rashes on my body is still bearable to me as no one can see it even though it made me feel uncomfortable.
However when the rashes appears on my face, my confidence level will drop and I have to try very hard to resist my urge to scratch it as it will make me look even worse.